keyboard_arrow_down keyboard_arrow_up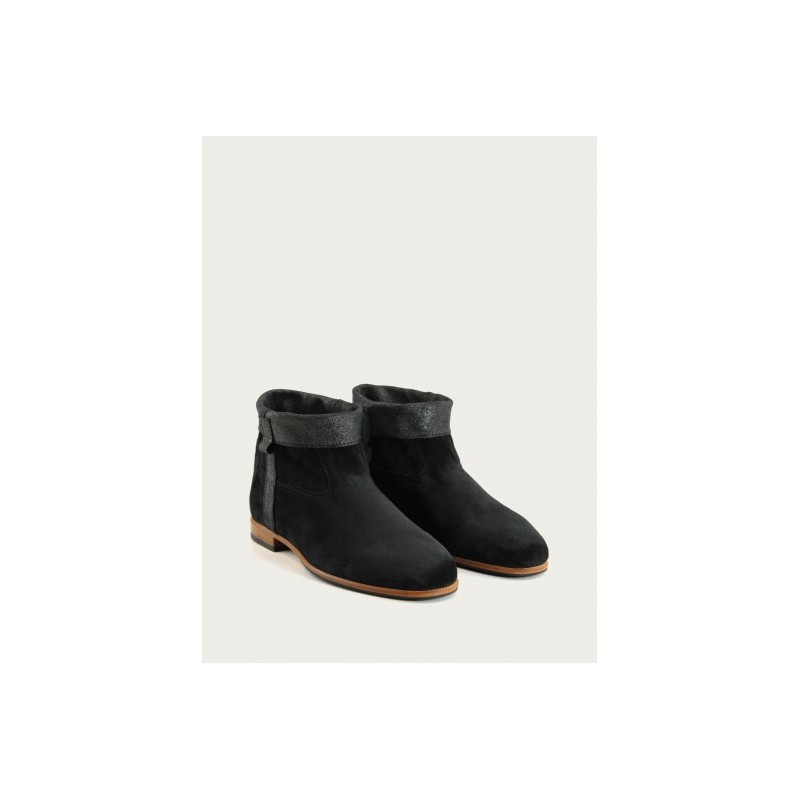 Gardiane Boot - Soft black / black glitter leather
Summary
Soft leather boot, light and very comfortable. Original with this inverted black glitter velvet: the shiny side is inside. Once turned upside down your boot shines!
Non-slip skates included.
Description
This high quality leather boot is entirely made in France in the workshop of La Botte Gardiane. With its low leather heel (2cm) and the comfort it provides, it is particularly adapted to the test of the city. Very original with its inverted sequined velvet calfskin, and always very supple with a slight pleated effect. Turn it over according to your desires to change your look!
Total height of the heel 2.1 cm (heel alone = 1.5 cm).
Non-slip skates included.
Composition : Full grain calfskin insole, leather insole for insole assembly. Leather heel (agglomerated leather: made from compacted leather shavings) with good rubber toe.
Sole in vegetable-tanned leather (rump thickness 4.5mm).
Since 1958, date of its creation in the Gardois hinterland, La Botte Gardiane designs and manufactures shoes and leather goods. The company's know-how is recognized by the awarding of the label Entreprise du Patrimoine Vivant (Living Heritage Company) in 2007. The company is one of the first to obtain this label in Occitania. Today it is one of the only French companies that still manufactures everything in its workshop. In fact, La Botte Gardiane is proud not to use any subcontractors. It shows a total transparency on the origin of its products: the leathers used are among the most qualitative in the world!