keyboard_arrow_down keyboard_arrow_up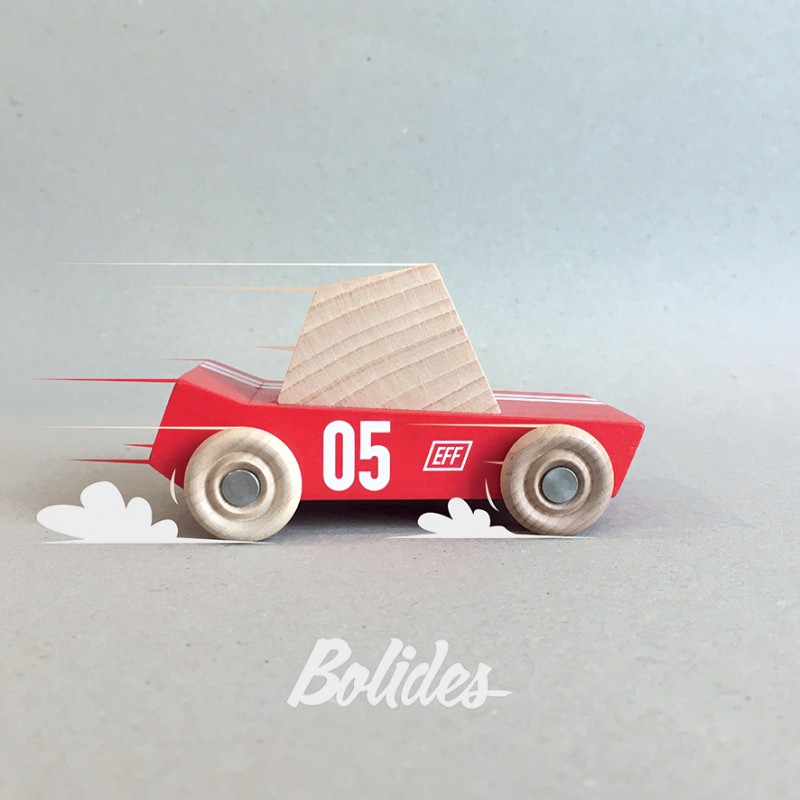 Car Effrénée N°05
Bolides
Summary
Car Effrénée N°05
Entirely made in France
An original car that couldn't be more local because it is made in Vence, in our town ! Effrénée : Who is without brake, without restraint. A simple design with clean lines. Certified to toy standards. (EN-71, EN-72, EN-73).
Car made of FSC beech wood, painted and varnished to toy standards, stainless steel axles.
Dimension 10 x 6,5 x 5,5 cm.
Eco-responsible packaging in cotton.
You might also like