Welcome to the month of May!
And we take this opportunity to announce that on May 24th, L'Atelier Français will celebrate its 4th birthday! Pfiouuu... The occasion if you can to come and say hello to us in the store? In the meantime, we are filling the shelves with new items for the beautiful season, let's take you on board?
marseillaise
marseillaise
Last month we introduced you to the ready-to-wear brand from Marseille: La Treille, Maison ensoleillée. The collection is growing today with some more summery pieces, including a very "Seventies" print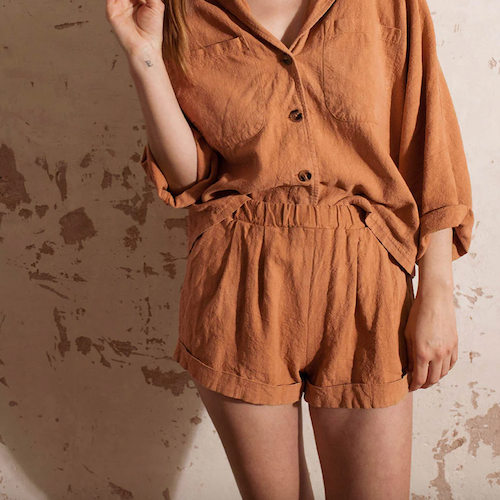 SHORT ROMY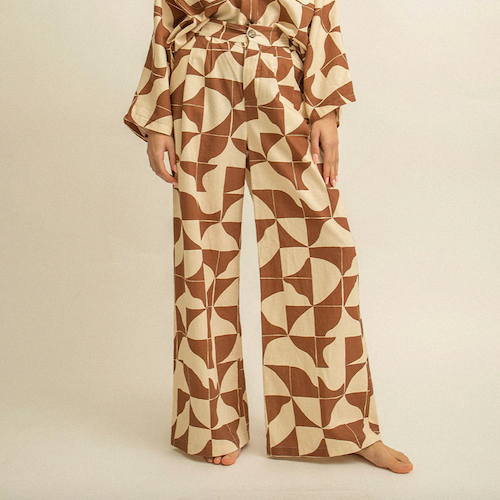 PANTALON TAMARA
Our Made in France stainless steel water bottles are back!
* 50ml
* BPA free
* Dishwasher safe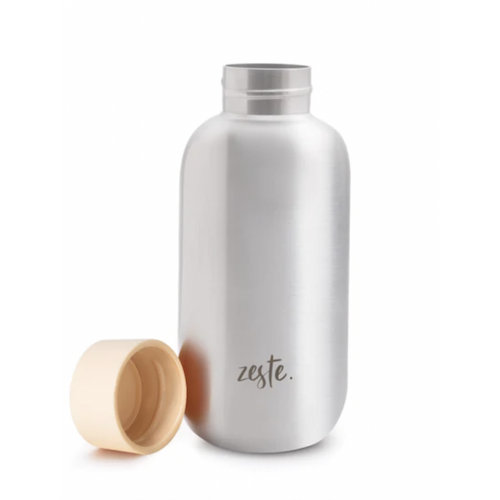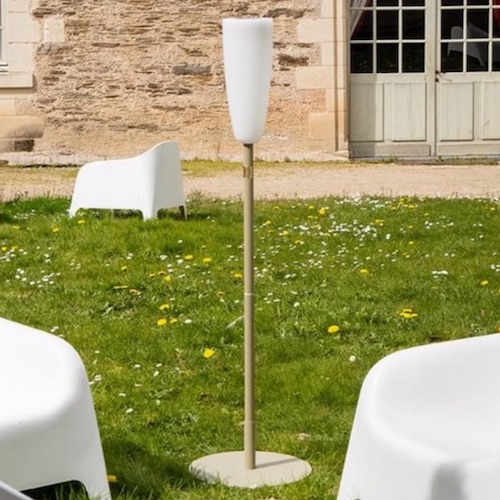 The new color of our timeless nomadic floor lamp: the Sage color
Our nomadic beach chairs, back for summer 2023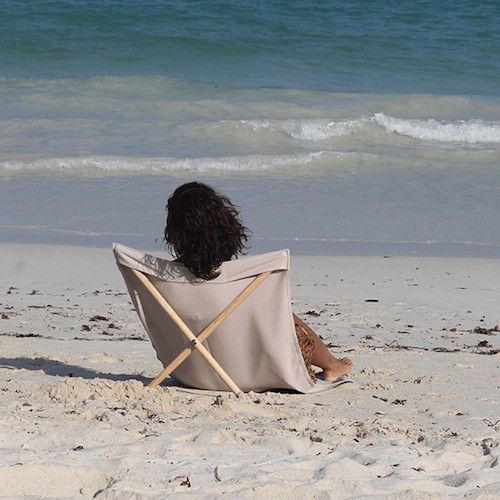 Baïnes
Baïnes is above all a family story. Pauline & Carole, two natural girls in love with the Landes and the ocean. Their priority is to ensure optimal UPF50+ protection for children's skin through their collection of children's clothing.
Great idea for kids !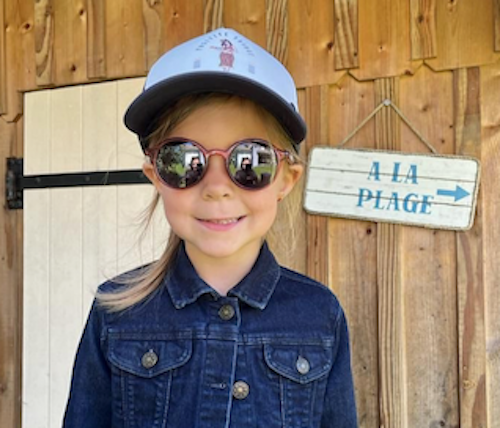 SUNGLASSES 6YEARS+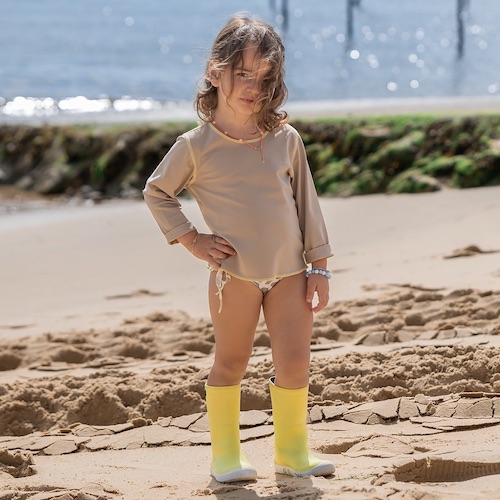 PYLA LE TEE-SHIRT ANTI-UV SABLE
Oden Eye & Lip Care is finally here!
Out of stock for several weeks, it's back and you (we) need it.
A treatment in an ultra convenient roll-on format for an anti-wrinkle & anti-dark circle action thanks to the combined chicory & prickly pear oil.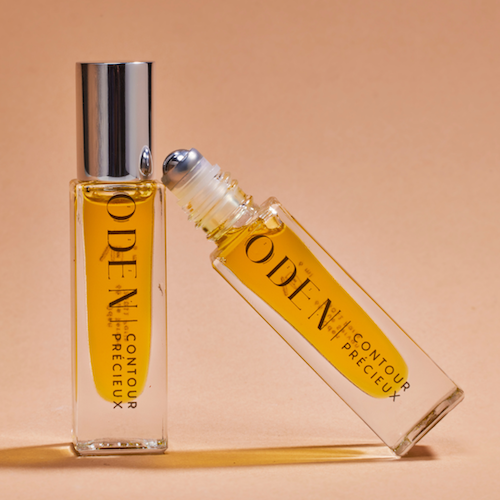 Saint Paul de Vence
The new poster of Marcel Posters is out, and we have to say that it speaks to us a lot ! After insisting for a long time, the brand has finally launched its Saint-Paul-de-Vence poster. If you have friends who come to discover the region, here is a little wink to take home.
So cool !
Do you know Sessile ?
A new brand of sneakers arrives at L'Atelier Français!
This brand of shoes manufactures in Montjean-sur-Loire all its pairs with resistant and comfortable materials. For the materials the leather is vegetable tanned, the laces are made of organic cotton, the foam of the insole is recycled, as well as the rubber at 70% for the outsole. A feminine style combined with an eco-designed sneaker!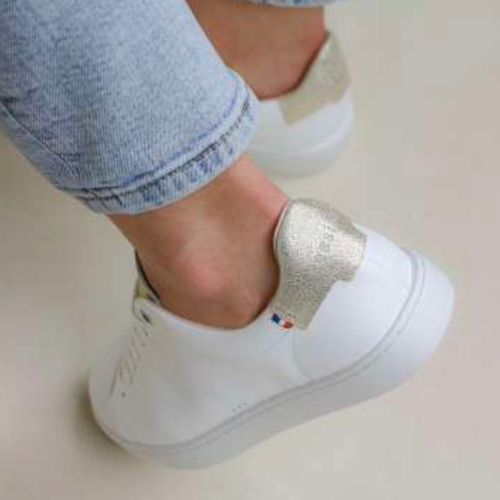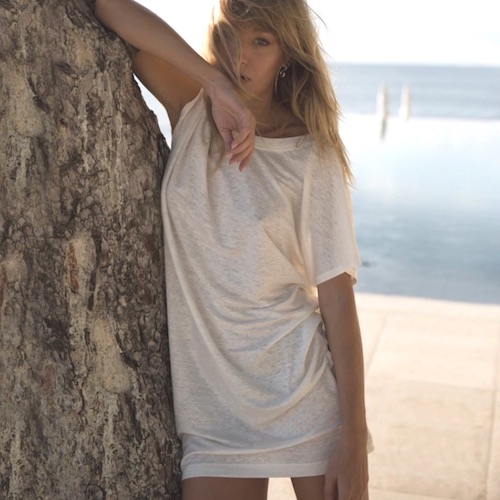 The linen collection we love so much
As you know, linen is a must-have material around here. Find for this spring Pauline's collection with the last linen pieces that will be soon no longer available!
SHORT LINEN DRESS
Mother's day
For Mother's Day on Sunday, June 4, we have put together a special selection for HER.
Oh yes I need ideas!
We are recruiting!
Thanks to your network, your family, your friends ... help us recruit our new nugget. We are looking for :
A work-study contract for our tea room for September 2023.
Thank you very much