« A big field of blue flax
Of the color of the tears
Opened on a country
of which only love knows about »
Louis Aragon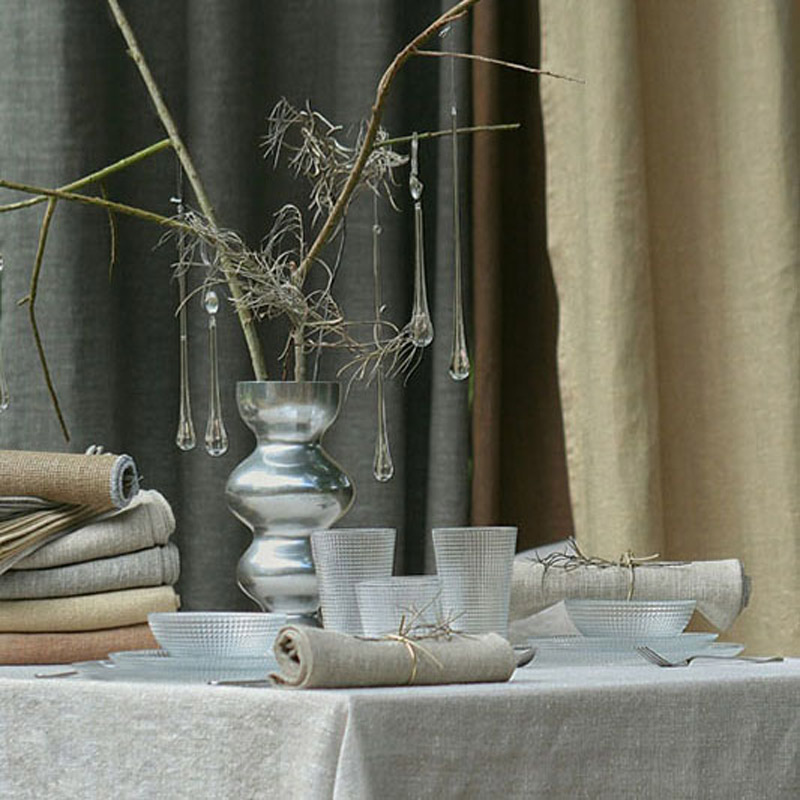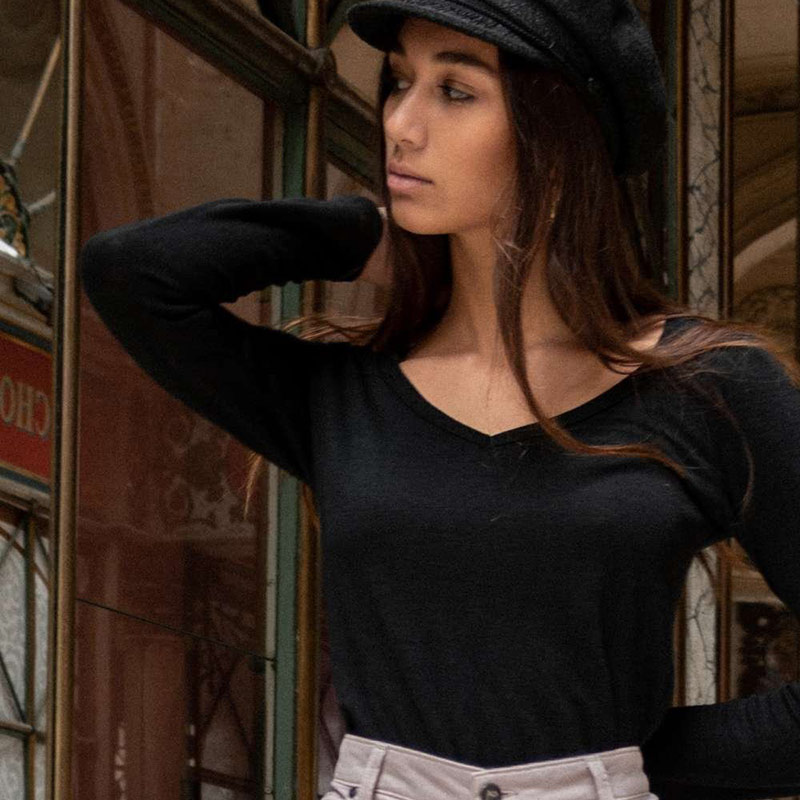 Did you know that France is the world's leading exporter of flax ?

And yes, this sublime fiber with multiple virtues, is cultivated at more than 70% on our territory. And so, where do the linen t-shirts that are regularly found in large chain stores come from? Certainly not from France… It is therefore a story to completely rethink since flax is both an ecologically remarkable culture, and at the same time one of the most beautiful illustrations of ecological waste in our current consumer society.

This fairly virtuous plant likes our temperate and humid climate: it thrives on a wide coastal strip, which extends from the plains of Caen to the northern tip. This territorial anchoring, combined with ancient know-how, contributes to the international reputation of French flax.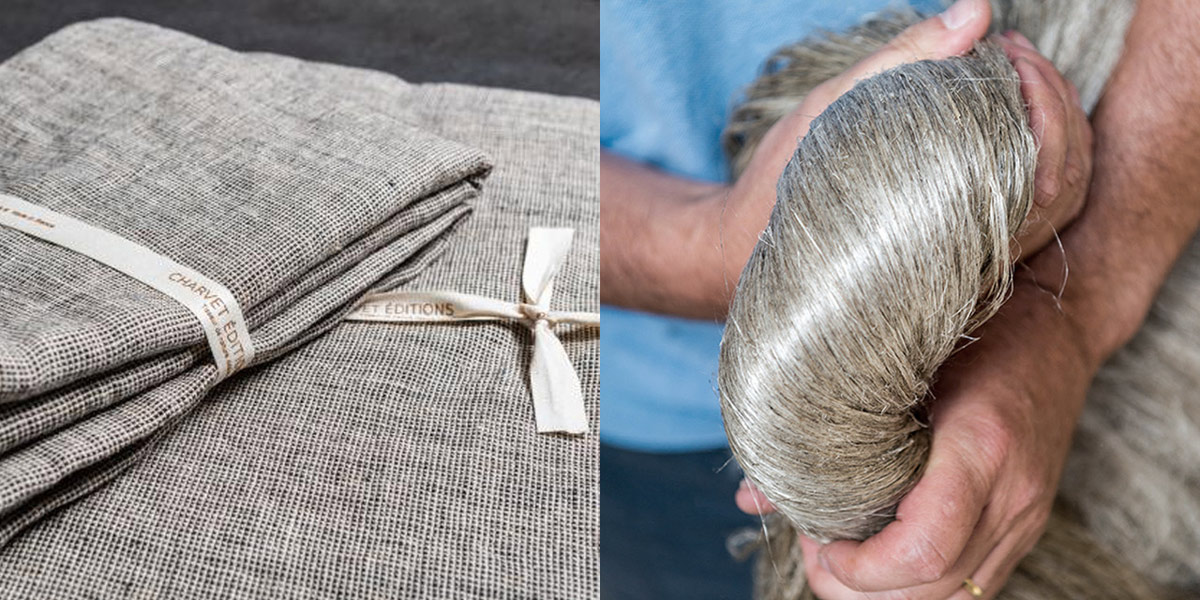 This blue-purple that lines the fields of northern France in June and delights the hearts of hikers is breathtakingly beautiful! But its flower is as delicate as it is fleeting: the flax flower opens in the morning, and the petals fall with the afternoon sun ...
The cultivation of flax has a small environmental footprint. It does not require irrigation and stores carbon emissions. Usable to its roots, flax produces no waste.
Long fibers, short fibers, seeds and shives, the whole plant is used for various uses: textiles, food, cosmetics, cars, stationery, construction, oils, paints, sports industry, etc.
There are two main types of flax: oilseed flax, the seeds of which are used to extract linseed oil, and textile flax, the long fibers of which are used for making fabrics.
Linen is a durable fiber. Unlike cotton, it preserves the soils and resources of our planet: much less water, fewer pesticides and less chemicals, flax is a highly eco-responsible material!
This local and virtuous resource brings immediate social and economic benefits since its production requires a large workforce.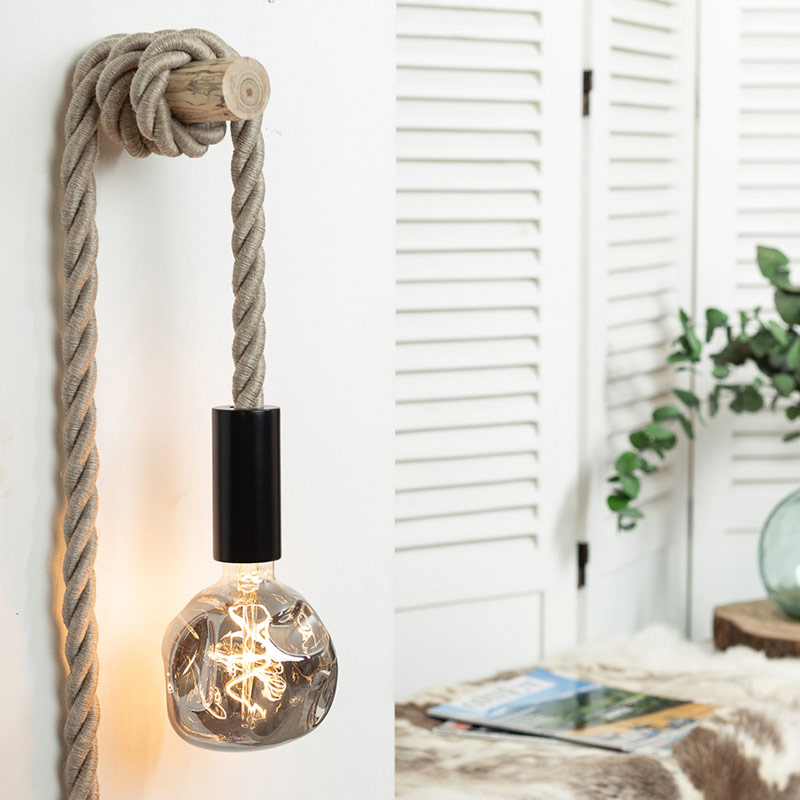 The properties of linen are incredibly numerous and diverse :

Anallergic : unlike other fabrics, linen is reputed to be a powerful anti-allergic. Its fibers retain almost no allergenic elements and its texture prevents bacteria from attaching to it.

Anti-stress : flax is an excellent regulator of body temperature. In contact with the skin, its natural fiber invites us to well-being and helps us find restful sleep throughout the night.

Absorbent : linen can contain up to 20% of its weight in water, without appearing wet to the touch. It is very appreciated in reusable and ecological make-up removing squares, and in refined and authentic bath linen.

Resistant : Linen is a flexible and resistant fiber which perfectly resists the wear of time. It does not poke, nor does it deform over the washes. A doubt ? Remember Grandma's old sheets : it doesn't budge an iota!

Compostable : linen being a natural fiber, if we associate only natural components for the seams (as Aatise does in his t-shirts), this makes them compostable. Long live zero waste!

Unmatched health benefits : Exceptional content of omega-3 and omega-6 fatty acids (essential for the body, which cannot manufacture them).
Beneficial action on the skin : strengthens the skin barrier, prevents aging, soothes and softens the skin. Maintains an optimal level of hydration for beautiful, supple and plumped skin

In short, you will understand, we are absolutely crazy about this fiber with 1000 virtues, which represents French know-how so well. And we are proud to offer you in store and on E-shop, a selection of linens, sofas, cushions, t-shirts, and even linen-based cosmetics!