keyboard_arrow_down keyboard_arrow_up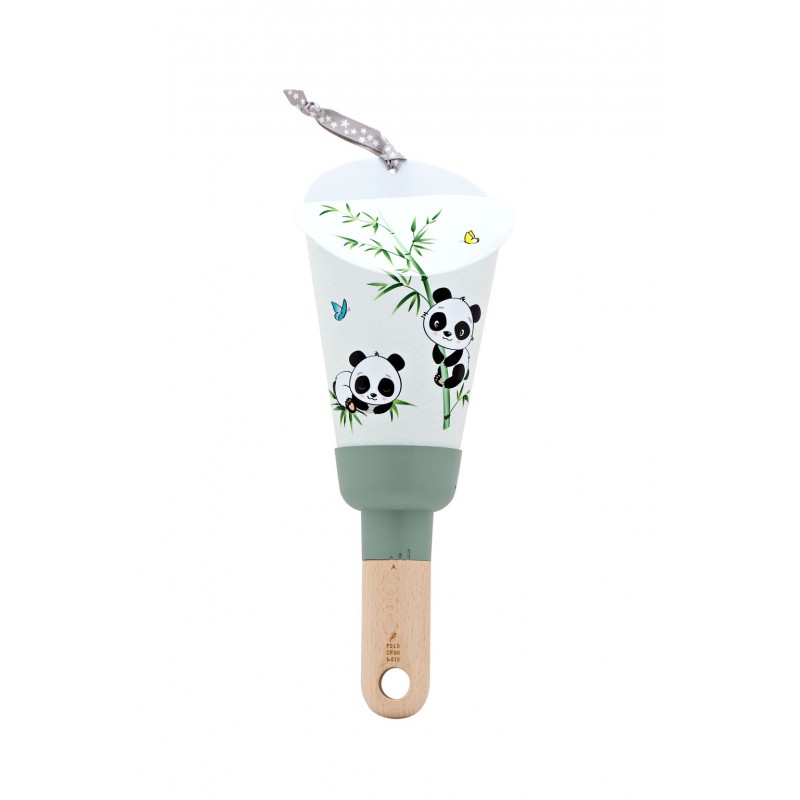 Boxed Nomadic Lamp - several colors
Polochon & Cie
Summary
Box Nomadic Lamp "Passe partout
From the birth !
A pretty rechargeable nomadic lamp 5 in 1 ! It accompanies your children from birth to 12 years and more. It becomes a bedside lamp with the pretty base, a wall lamp with the hook, a night light, a reading light or a flashlight.
Easy to use, it turns itself off after one hour and weighs only 250g. 
Several light intensities.
The box includes the Passe-partout lamp, the base in beech heart and the hook to hang it, a usb cable to recharge it.
Autonomy: 15 hours. LED light.
Description
Inspired by the Montessori method to facilitate their learning, it allows them to: better assimilate rest and awakening times, encourage autonomy through a simple and sensory ergonomics, and create their own reassuring "cocoon", without over-stimulation.
Details
Origin

Auvergne-Rhône-Alpes