keyboard_arrow_down keyboard_arrow_up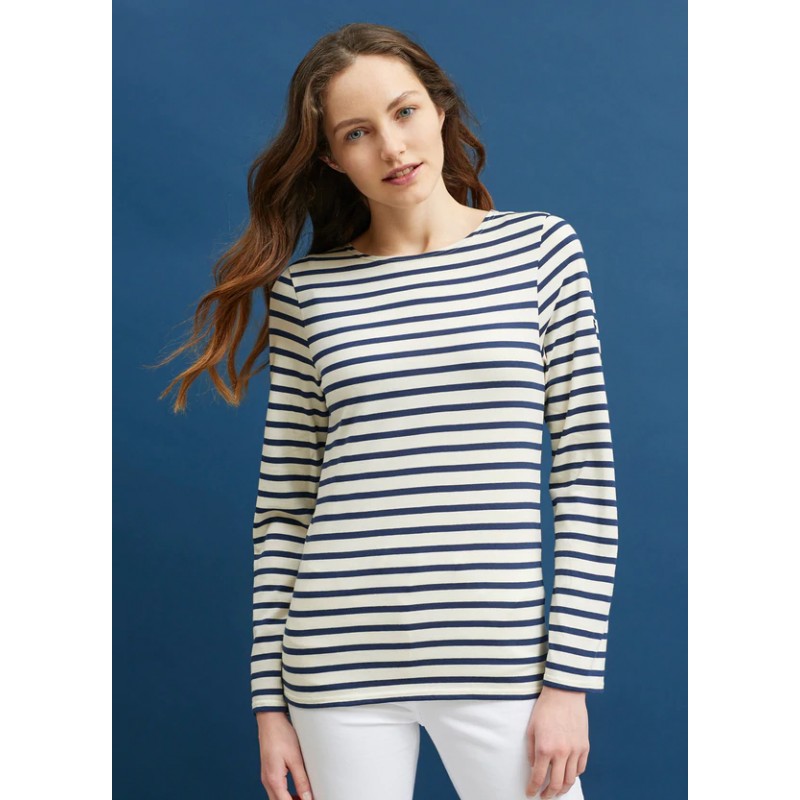 Mixed light sailor - Minquiers Moderne
Saint James
Summary
Here is the traditional sailor jacket of the Saint James brand, declined here in light jersey (tee-shirt weight), it becomes a real essential in any season! Its straight cut is suitable for both men and women!
Marinière round neckline. Long sleeves.
- Length : 70 cm.
- Straight cut. Mixed model.
- 100% combed cotton