keyboard_arrow_down keyboard_arrow_up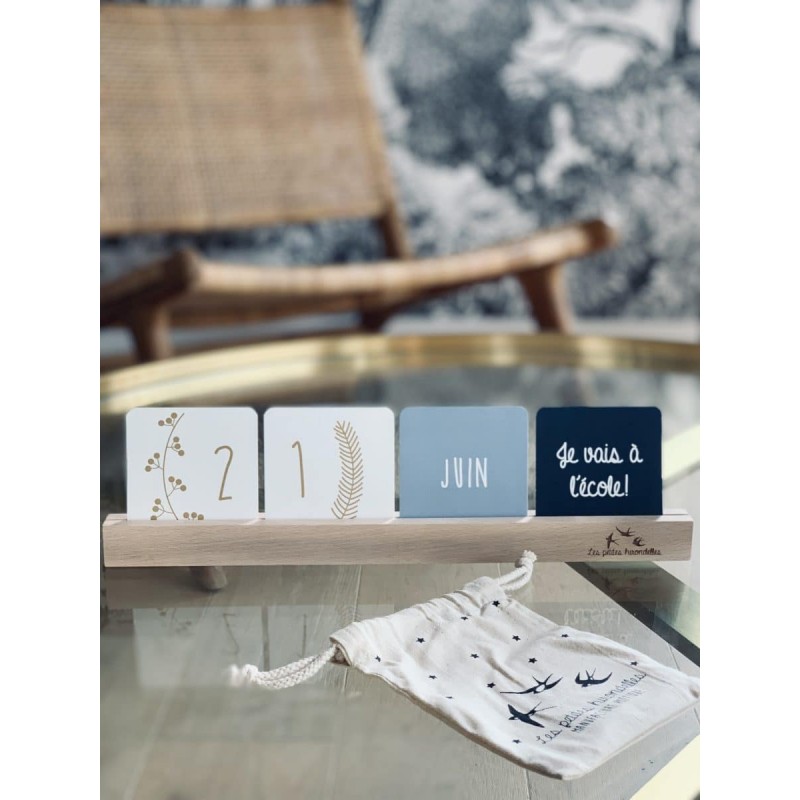 Perpetual Calendar
Les petites hirondelles
Summary
Perpetual Calendar 
A useful and practical tool for parents in a positive & caring education approach.
How does it work?
To display the date of the day in a fun & aesthetic way! With the help of the cards provided in the little cotton bag, you can display the day's date on a piece of furniture, in a hallway, on a desk or in a living room! The little ones will learn to find their way in time and the older ones will have a calendar that can be used over and over again!
Use it every day according to your inspiration!
Description
Contents
A solid beech wood bar split lengthwise to display the chosen cards.

20 cards printed with numbers, days of the week, months of the year and some funny words.

A small cotton bag to store everything.
About Les petites hirondelles