keyboard_arrow_down keyboard_arrow_up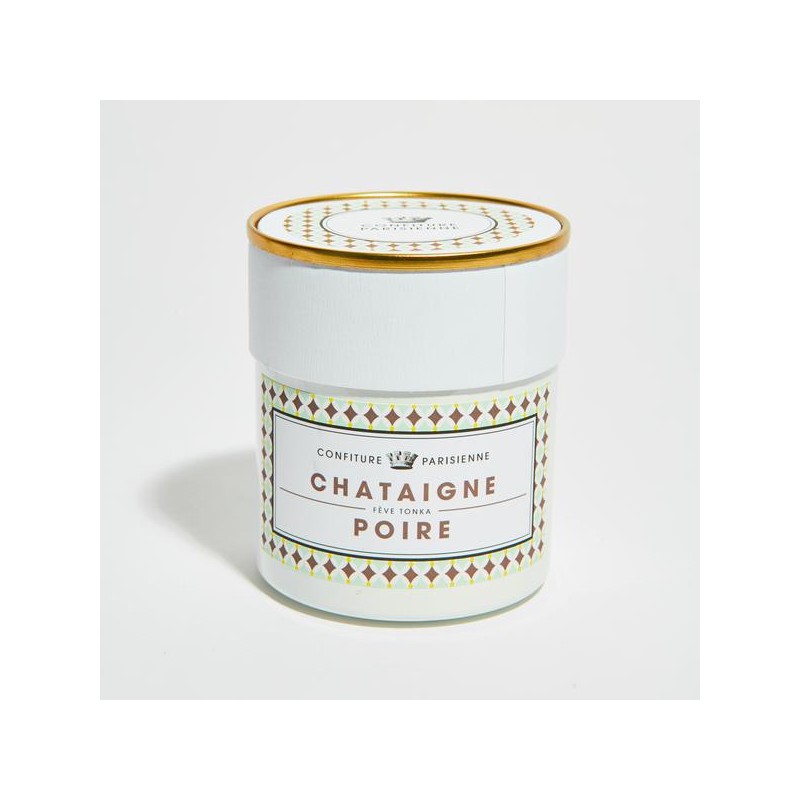 Jam Chestnut / Pear / Tonka Bean
Confiture Parisienne
Summary
Here is one of our favorite recipes with Indian summer flavors! A delicious recipe combining the sweetness of the chestnut, the freshness of the pear and a touch of exoticism with the Tonka bean. A little cane sugar, lemon and that's it! A sweetness to savor on a slice of bread, on a pancake, or simply mixed with plain yogurt! A real treat...
Description
COMPOSITION
Small pieces of chestnut, pear that is getting colder, unrefined cane sugar, Tonka bean and a little lemon. Total sugar content 57%. Prepared with 60G of fruit for 40G of unrefined cane sugar.
TASTING ADVICES
SUGAR: Spoon it straight out! On toast, in a pancake, in a fluffy or muffin, or cottage cheese.
SALTY: With a goat's cheese.
About Confiture Parisienne
Details
Weight (g)

250g

Origin

Île-de-France