keyboard_arrow_down keyboard_arrow_up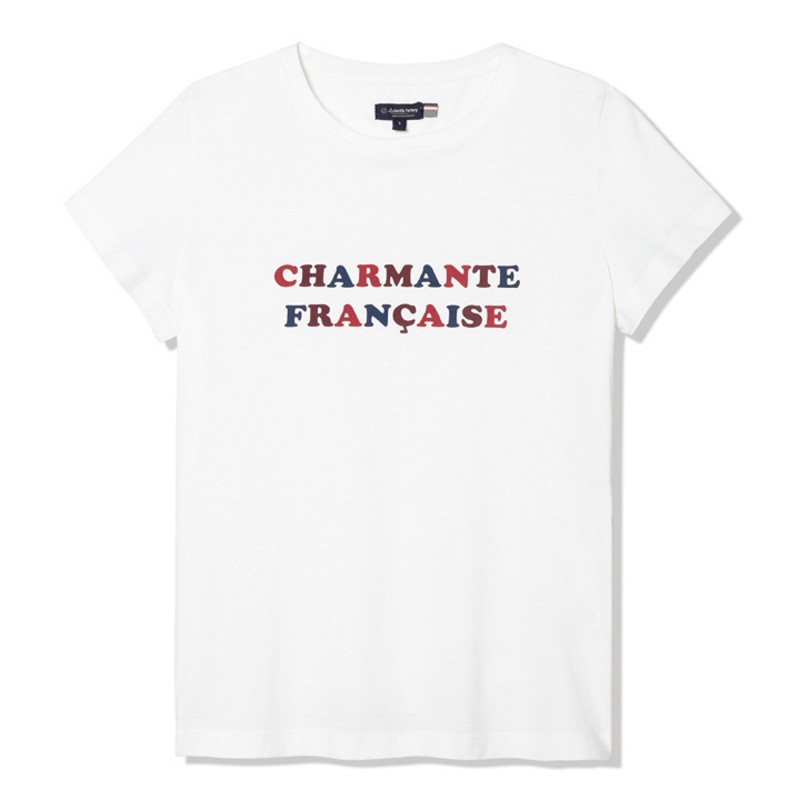 Women's Tee-shirt - Charmante Française
La Gentle Factory
Summary
The 100% cotton "Charming French" t-shirt is knitted in the Somme by Laurent, then made in the North by Henri-Rémi and finally screen printed in Loire Atlantique by Jean-Marc.
In addition to being completely Made in France, it is made from organic cotton.
With its fitted cut, large neckline, and the flexibility of its cotton fiber, it will quickly become a staple of your wardrobe.
Unveil your French charm with this favorite women's t-shirt!
Description
eco-responsible manufacturing:
- Organic thread certified Global Organic Textile Standard (GOTS)
https://www.global-standard.org/fr/
- Embroidery and serigraphs certified Imprim'vert
http://www.imprimvert.fr/
- Oeko-tex certified finishing
https://www.oeko-tex.com/
About La Gentle Factory

The Gentle Factory was created at the instigation of Christèle, a passionate textile engineer. The brand has always been imbued with the spirit of craftsmanship and was launched in 2013. 
Each product from La Gentle Factory is a first step towards a more responsible world. A social approach that works with solidarity and environmental sectors through the use of natural, organic and recycled materials. 
26 committed people work for it, who are absolute lovers of fashion, and who keep all their promises to work to make the world a better place, thread after thread, smile after smile!
What more could you ask for?!
Details
Compositions

100% organic cotton