keyboard_arrow_down keyboard_arrow_up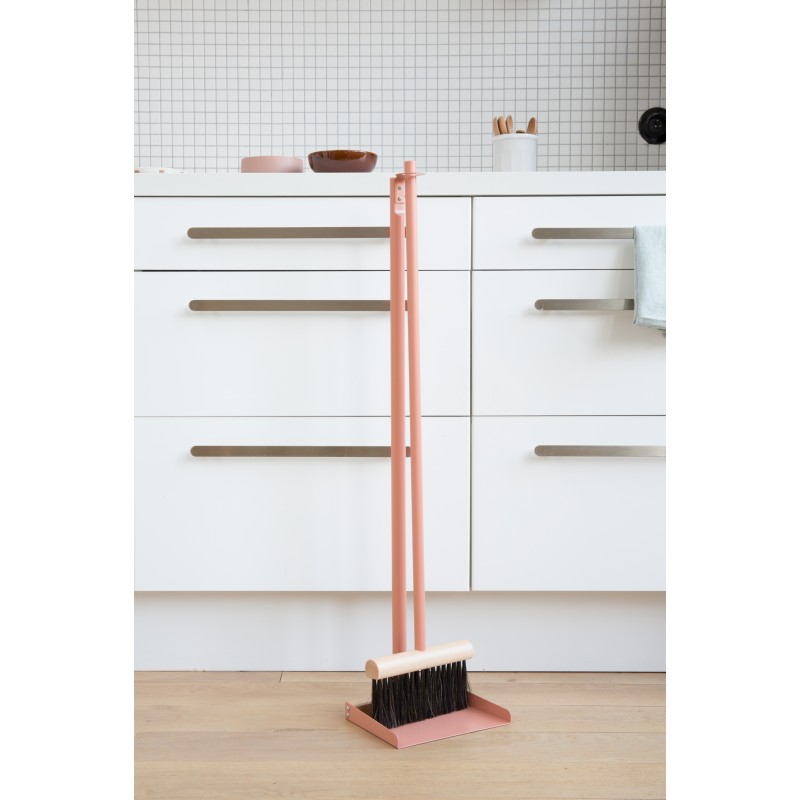 Sweeper & shovel
Andrée Jardin
Summary
Shovel and Sweeper 
Made in France
At Andrée Jardin, broom is a century-old know-how ! Revisited in a vintage and "Design" version with the famous designers Mr & Mrs Clynk, here is the "full size" version, so you don't have to bend down anymore!
Description
Always on hand, close to your work surface, this brush and shovel set will help you in life's little accidents.
With its pretty pastel range, it will bring a discreet touch of color to your kitchen.
With its height of 90 cm, you don't have to bend over to grab it.
For small spaces, it can even replace the broom.
Details
Compositions

Lacquered beech wood
horsehair and synthetic fibers
lacquered sheet

Height (cm)

Width (cm)

Deep (cm)

Origin

Pays de la Loire