keyboard_arrow_down keyboard_arrow_up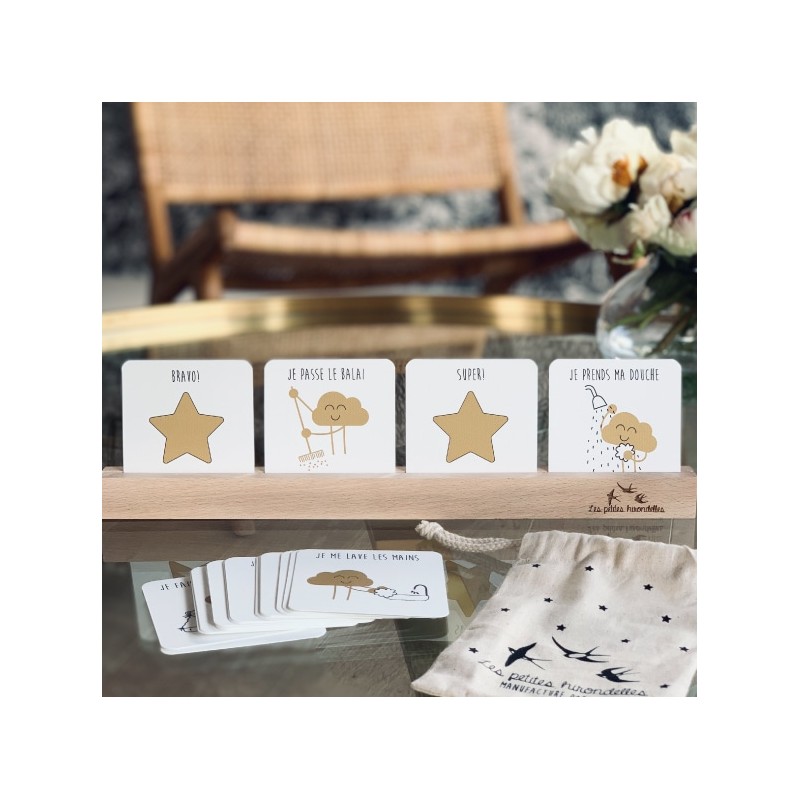 Educational cloud
Les petites hirondelles
Summary
Educational cloud
A useful, practical and aesthetic tool for parents in a positive & caring education approach.
How does it work?
With the help of pictograms representing moments of daily life, you can encourage your child to learn new things. He will be able to participate in the daily routine and gain in autonomy. To visually congratulate your child and give him confidence, the cards can be turned over to reveal a star with an encouraging message! You can add activities specific to your operation on the white cards provided.
Use them on a daily basis according to your inspiration!
Description
Contents
A solid beech wood bar split lengthwise to display the chosen cards.
20 cards printed with pictograms representing different activities.
5 blank cards to personalize as you wish.
A small cotton bag to store everything.
About Les petites hirondelles