keyboard_arrow_down keyboard_arrow_up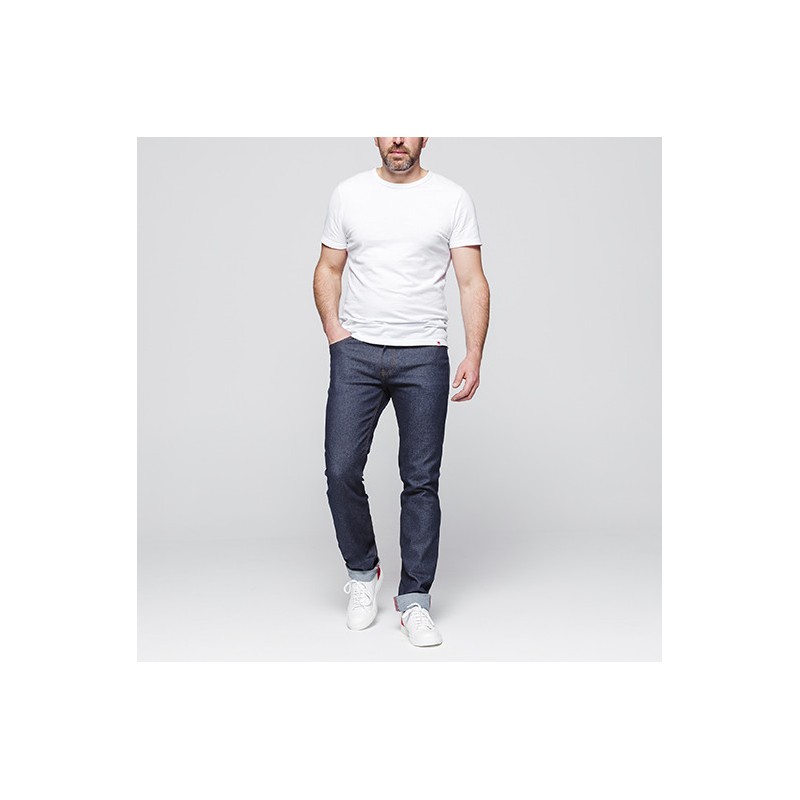 Raw 103 Jeans - Fitted cut
1083
Summary
With its semi-slim fit and raw color, the 103 is a modern and comfortable pair of jeans. Its raw Indigo canvas will fade over time to make a singular pair of jeans.
They are spun + woven + ennobled + made in France. 
This model will quickly become essential to your daily life.
Description
The labels come from Saint-Etienne (42), the buttons and rivets from Germany and Italy and the sewing threads from Villeneuve d'Ascq (59).
Eco-design
GOTs certified organic cotton
100% of the water used to produce these jeans is properly disposed of in the environment.
Your jeans get 97% less mileage than conventional jeans.
How to clean : 
Your jeans will lose up to 4 cm in length after the first washings, don't be too hasty for the hems ;-)
To take care of your jeans and keep them as long as possible, wash them inside out in delicate mode (30° maximum, low spin speed) without fabric softener and do not use the dryer.
Details
Compositions

100% organic cotton

Origin

Auvergne-Rhône-Alpes