keyboard_arrow_down keyboard_arrow_up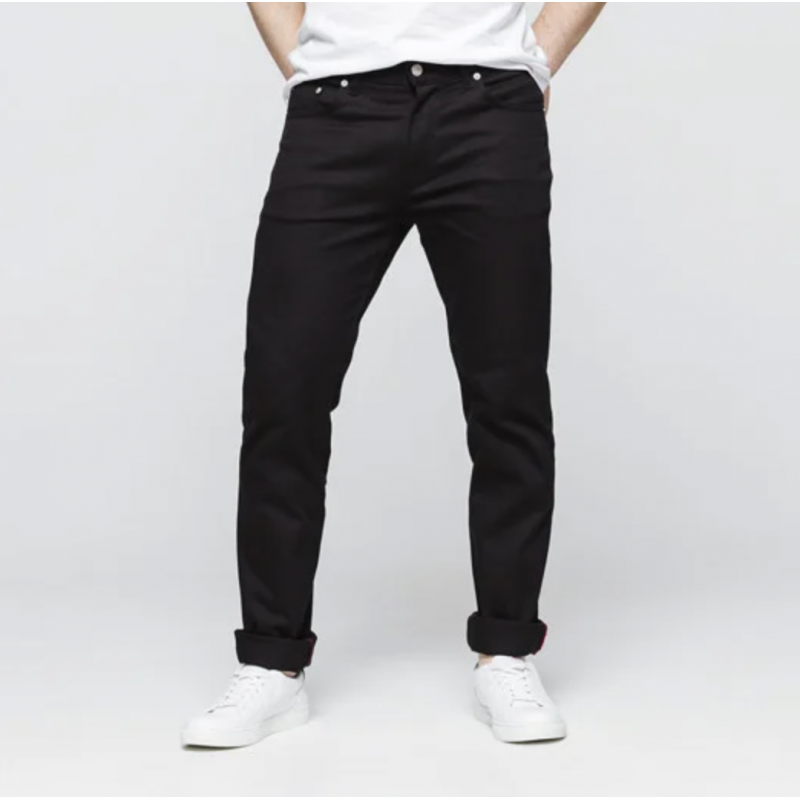 Black 103 jeans - Fitted cut
1083
Summary
Thanks to its FiliDenim Flex fabric, the 103 jeans, in black, offer a perfect fit for everyday wear!
Made entirely in France
Size : Normal
Denim: FiliDenim Flex (316gr/m2)
Composition: 98.6% organic cotton + 1.4% elastane
Finishes: Zipper closure
Description
Maintenance:
Before washing your jeans, we advise you to wear them several times so that they adapt to your morphology. 
Your jeans can lose up to 4 cm in length after the first washings, so wait before hemming them.
To take care of your jeans and keep them as long as possible, wash them inside out in delicate mode (30° maximum, low spin speed) without softener and do not use the dryer.
Details
Origin

Auvergne-Rhône-Alpes