keyboard_arrow_down keyboard_arrow_up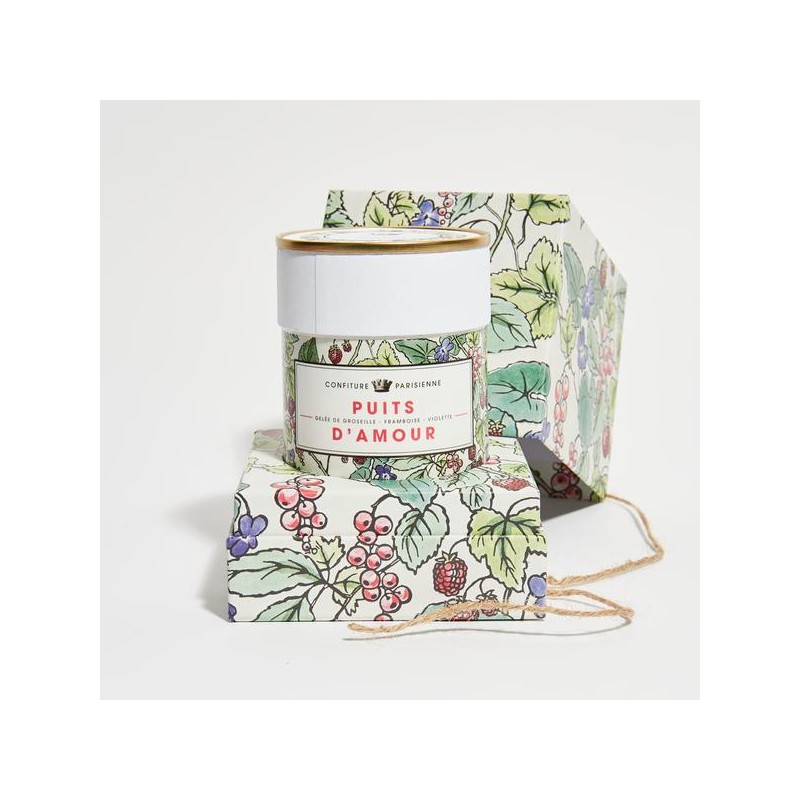 Jelly "Puit d'Amour" - Collaboration Antoinette Poisson
Confiture Parisienne
Summary
Jelly "Puit d'Amour" - Collaboration Antoinette Poisson
Confiture Parisienne and Antoinette Poisson get together thanks to the original creation of a jam. Indeed, Antoinette Poisson was the name of the Pompadour, favorite of Louis XV. So then, louis XV had ordered for her the most tasty desserts conceivable from his best pastry chefs. It was the "Well of Love", a cake with in its heart the best jam ever imagined at the time.
The secret has been forgotten as the "Puits d'Amour" is made today with cream pastry. Forgotten until the Confiture Parisienne found the secret of this wonderful recipe never updated since Louis XV. So what? So then this jam re-emerges in the form of a unique collaboration.
Description
COMPOSITION
Composition : jelly of currant, raspberry and violet.
About Confiture Parisienne
Details
Weight (g)

250g

Origin

Île-de-France