keyboard_arrow_down keyboard_arrow_up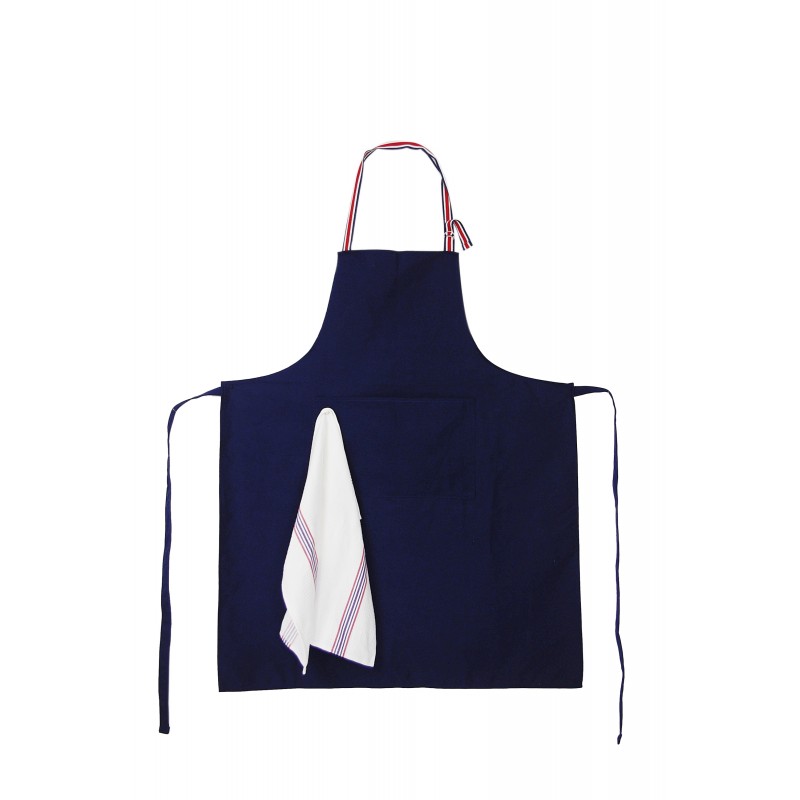 Sommelier apron - bistro
Andrée Jardin
Summary
Wine waiter's apron 
A French quality product 
Inspired by the pure Parisian bistro tradition, this collection, entirely made in France, will make you take the taste of the efficient and durable tools of the everyday life, all in elegance. 
Description
Around a wine tasting, this "mythical apron" will become an essential of your moments of conviviality.
Its large central pocket will allow you to store any utensil.
Its blue-white-red adjustable necklace with its metal buckle and its "large" size allows to adapt to each one.
This one is equipped with a snap, allowing you to always have your tea towel at hand (to be ordered separately).
Details
Compositions

Canvas 100% cotton 285g/m²

Height (cm)

Width (cm)

Our care instructions

Machine washable at 30°C

Origin

Pays de la Loire