keyboard_arrow_down keyboard_arrow_up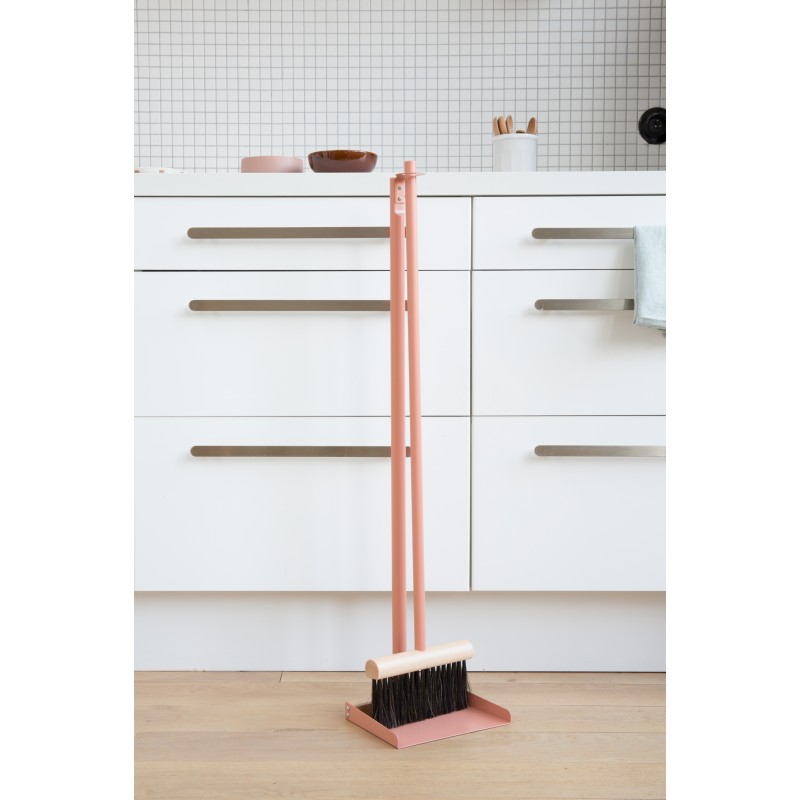 Sweeper & shovel
Andrée Jardin
Summary
Shovel and Sweeper 
Made in France
At Andrée Jardin, broom is a century-old know-how ! Revisited in a vintage and "Design" version with the famous designers Mr & Mrs Clynk, here is the "full size" version, so you don't have to bend down anymore!
Description
Always on hand, close to your work surface, this brush and shovel set will help you in life's little accidents.
With its pretty pastel range, it will bring a discreet touch of color to your kitchen.
With its height of 90 cm, you don't have to bend over to grab it.
For small spaces, it can even replace the broom.
About Andrée Jardin

Founded in 1947, the company "Julio" continues today the century-old tradition of the brush industry. Long used in the industrial sector, the company suffered in the early 2000s from low-cost competition.
To save the company founded by their grandparents, Jean-Baptiste and François-Marie, have a brilliant idea: transform the brush and the broom into decorative and trendy accessories. They develop 1950s-style brooms and brushes, with a vintage look and colors.
They work with designers like Mr & Mrs Clynk, collaborate with houses that share their values: such as the Marseille soap factory "Fer à Cheval".
All with a love of sustainable materials: The wood is local, from sustainably managed forests, whether for beech or thermo-heated ash. The fibers are white silk, horsehair or vegetable fibers.
For these reasons, Brosserie Julio is labeled EPV (Entreprise du Patrimoine Vivant), a veritable mark of recognition for their excellent know-how.
Details
Compositions

Lacquered beech wood
horsehair and synthetic fibers
lacquered sheet

Height (cm)

Width (cm)

Deep (cm)